Summer at last!
Fairs & Events 2022
where you can visit us...

50 Years!
7. to 13.th April 2022
Equitana in Essen
For 50 years, Equitana has been the biggest crowd puller, trading center and industry meeting place - and a grandiose event that makes the hearts of all horse lovers beat faster. Back the champion and present yourself, your products or services at the leading international trade fair in Essen.
Whether you are a small horse fan at the very beginning of your equestrian career or have decades of riding experience: EQUITANA is the home of every horse lover.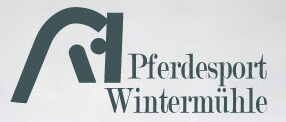 Dressage Festival with Hessian Professional Dressage Championships
28. July 2022 until 31. July 2022, Neu-Anspach / RV Wintermühle e.V.
with qualification for the Bundeschampionat of German Dressage Horses 2022
Since almost 2 decades the big dressage tournament takes place in the last week of July at the Wintermühle.
The value of the dressage tournament becomes clear by the offer of dressage competitions up to Grand Prix, the Hessian Professional Rider Championship, as well as the qualification tests for the DKB Bundeschampionat.
Adress: Zur Wacht
61267 Neu-Anspach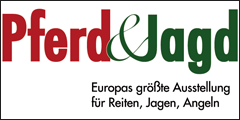 Horse & Hunting Hannover Europe's largest trade fair for riding - hunting - fishing.
from 09-12 December 2021 product variety and top-class information offer Over 1000 horses from all over the world, 500 exhibitors from the horse sector, exciting teaching circuit and further education and show - the Horse & Hunting is the industry meeting place for riders and horse lovers, breeders and owners of riding facilities and is thus representative of the horse country Niedersachsen.
We are looking forward to meeting you!