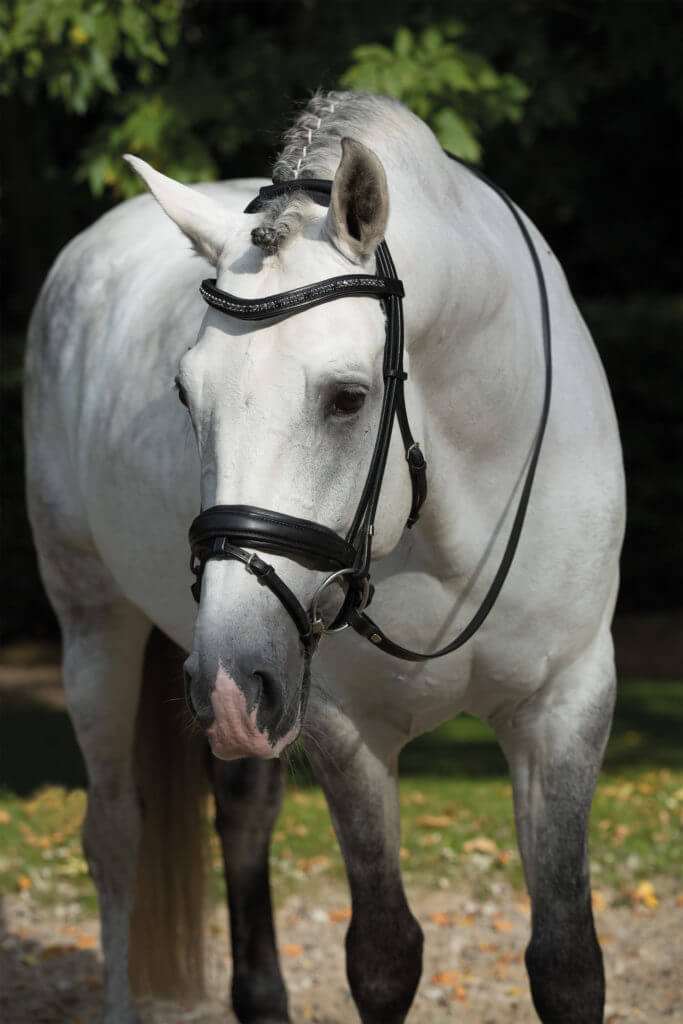 Bridles
customized made
Whether classic (flat), round or raised, bridle or double bridle, here too our name stands for function and highest quality! Due Adaptation to the horse's head in the neck, there are no visually disturbing side buckles. Specially for us worked bridle hooks allow an easy exchange of the bits.
Our "Supersoft" neckpadding pays attention to the very sensitive neck muscles (parotid gland) of your horse.
Another item on demand is a noseband with adjustable and removable locking straps. ot can be adjusted or completely removed during training.
All our further accessories also meet the experiences and demands of everyday riding.raised our first-class leather promises a long life and a wonderful feeling in the hand.
Too short browbands, long throat straps and too tight nosebands – who does not know this – this is now over!
With the form below you have a precise measuring instruction and you can easily enter the measurements of your horse. After receiving the form by fax, you will receive a written offer.
By choosing our new FMS* System – you will receive a noseband, which is especially adapted to the anatomy of the horse's head.
Therefor you can get more information: FMS Noseband
english formular: English_measurement_order_bridles
Please note…
the form must be downloaded to be filled out online!