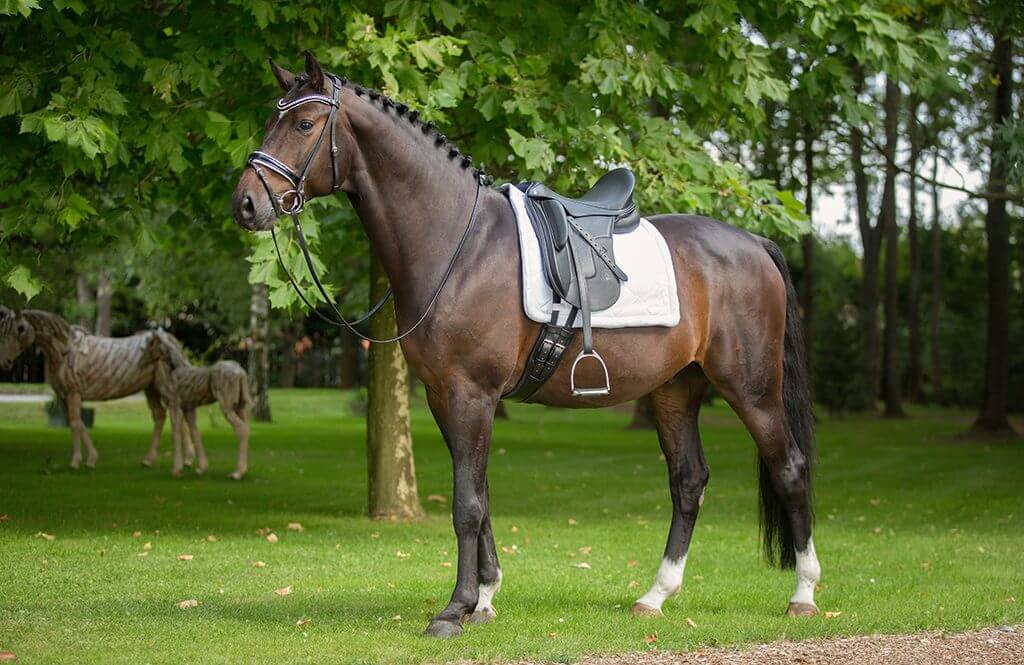 Philosophy of customization
Every horse is unique, just like the rider.
A fitting saddle must therefore fulfill a multitude of requirements of horse and rider at the same time. We place the highest demands on our saddles. Through years of research at the base, saddles with the highest level of development are made in our workshop today.
Already at the age of remonts, when the position of the saddle is developing and swing and release are to develop under the rider, it is essential to support the horse with a well-fitting saddle.
The rider's weight should only act with targeted cross and weight aids, i.e. in a direct line to the cross and buttock axis on the horse's back. In the release phase, the rider's weight (pressure) should be distributed over the entire support surface so that the horse's back muscles experience a relaxing phase and are well supplied with circulation.
If the rider's weight is constantly applied to one point, the horse will not notice any difference in the weight aids.
Only a made-to-measure saddle can fully satisfy these conditions, as it responds exactly to the individual conditions of horse and rider alike, thus ensuring smooth communication.