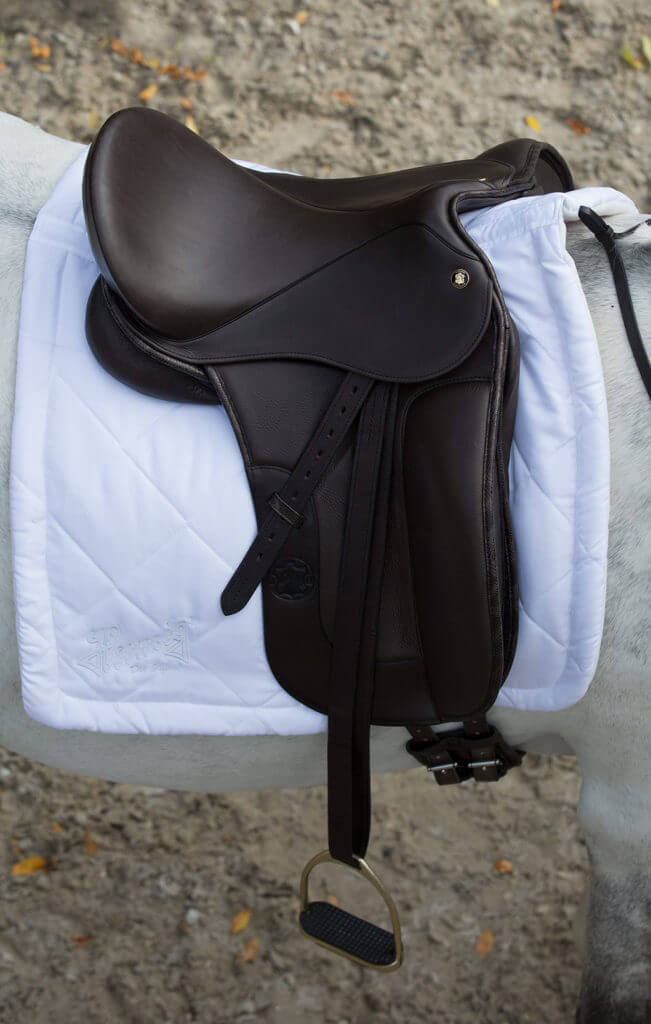 Custom made Gullet Steels by Hennig

Hennig's gullet steels are forged! - neither punched nor cast. It is not enough for to just vary the chamber width of the gullet steel. The prerequisites for a real custom-made saddle for us are, adapting the length individually to the horse's withers and widening the ends to reduce the pressure load.
Our gullet steel lengths range has expanded, with the resulting advantages!
We now also offer an extra long head iron for horses with very high withers. Just one more of many details of Hennig's special saddle tree manufactured in-house.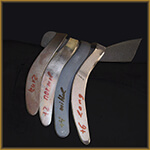 The distribution of pressure is our main focus. In order to effectively relieve the withers and the trapezius muscle, it is absolutely necessary to be able to vary not only the chamber width but also the length of the gullet steel, depending on the withers type.
The more pronounced the withers are, the longer the gullet plate must be. Otherwise the saddle will sag under the rider's weight and the pulling forces will tighten the skin over the thorn processes (withers) too much. Due to the increased pressure, the horse is unable to easily curve and also restricted in its back activity. In combination with the different gullet plate lengths and a widening, we achieve a doubling of the contact surface.
This considerably reduces the pressure load on the muscles (better muscle development). We use this not only for our dressage saddles, but especially for our jumping saddles, in order to minimize the enormous pressure load in the landing phase. A further innovation in the orthopedic comfort for horse and rider represents, in combination with our special model NZT with additional shock absorber effect, the gullet steel length adjustment.
So we are building a saddle with unsurpassed riding comfort for both dressage and show jumping riders!