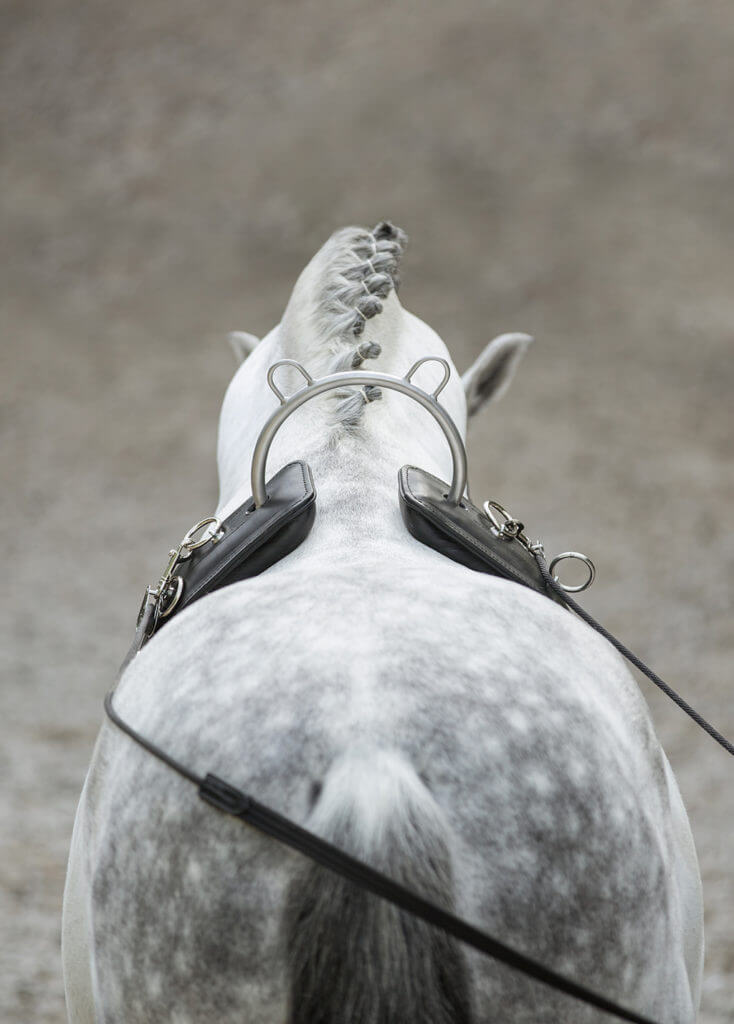 Often copied, never reached! Our lunging accessories
For professional stables with many training horses an essential working tool
The lunging belt with roll bar was developed by us in 1992. The most outstanding feature is the "roll bar" which keeps the withers free and connected the two parts of the belt.
Two joints in the padding adapt themselves optimally to the horse's back. Because of this construction, the horse's back line remains free when lunging.
In addition to the 4 ring eyes on both sides for infinitely variable adjustment of the working heights on the double lunge, the roll bar allows to lunge the horse at "rider hand height". Young horses can be carefully prepared for breaking in.
As further Hennig lunging accessories;
The double lunge has rope ends which can be additionally used with "easy running eyes". As further lunging accessories "the cavesson as noseband" or the "cavesson halter" are available, which are very popular. The functionality of a cavesson is a useful aid in all training phases of the dressage horse.
All items can be easily ordered in the Hennig Shop...
Click here to go directly to the store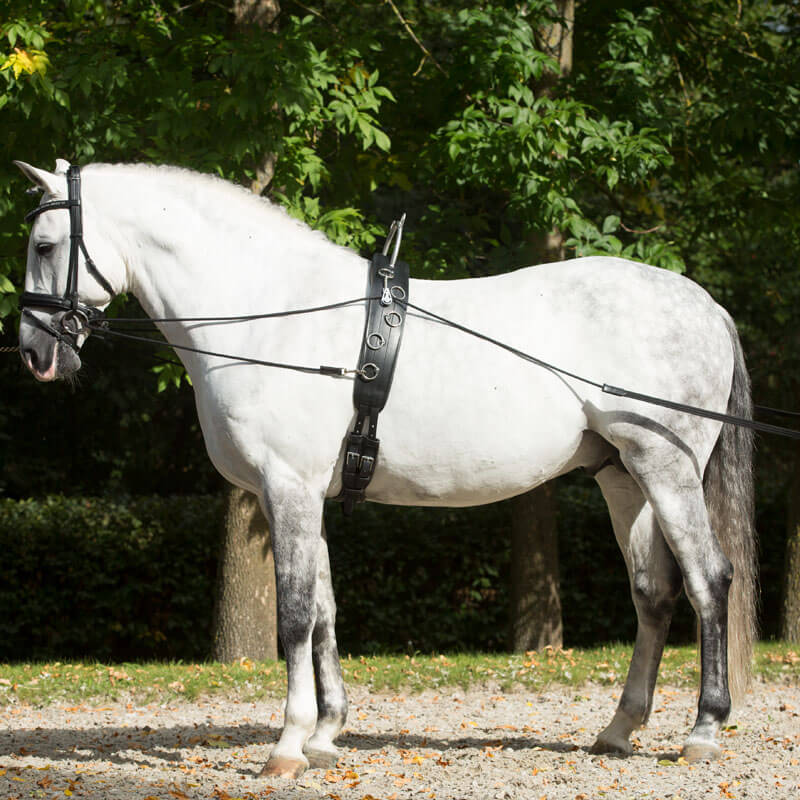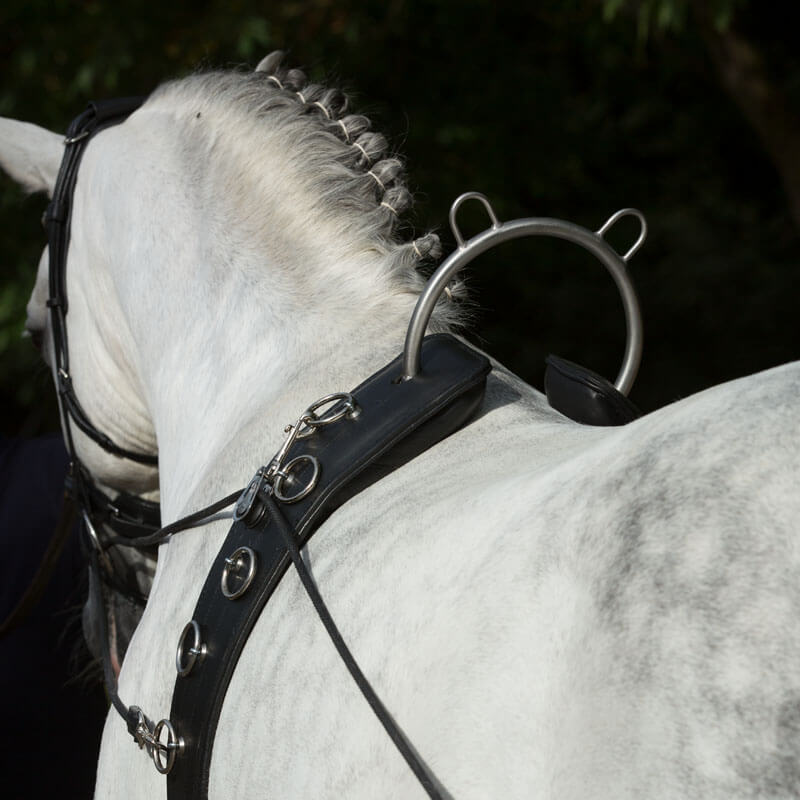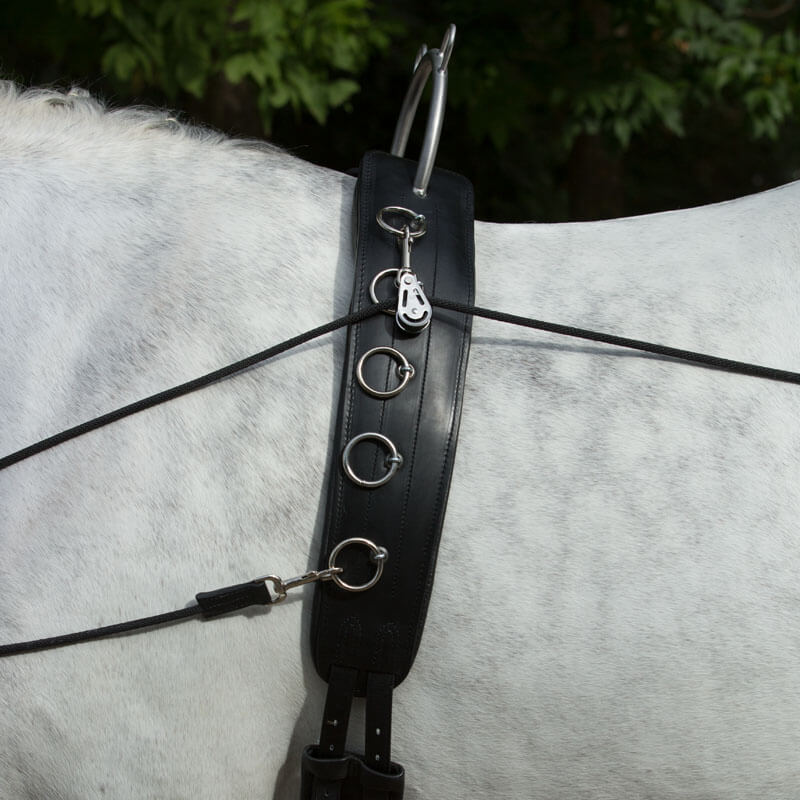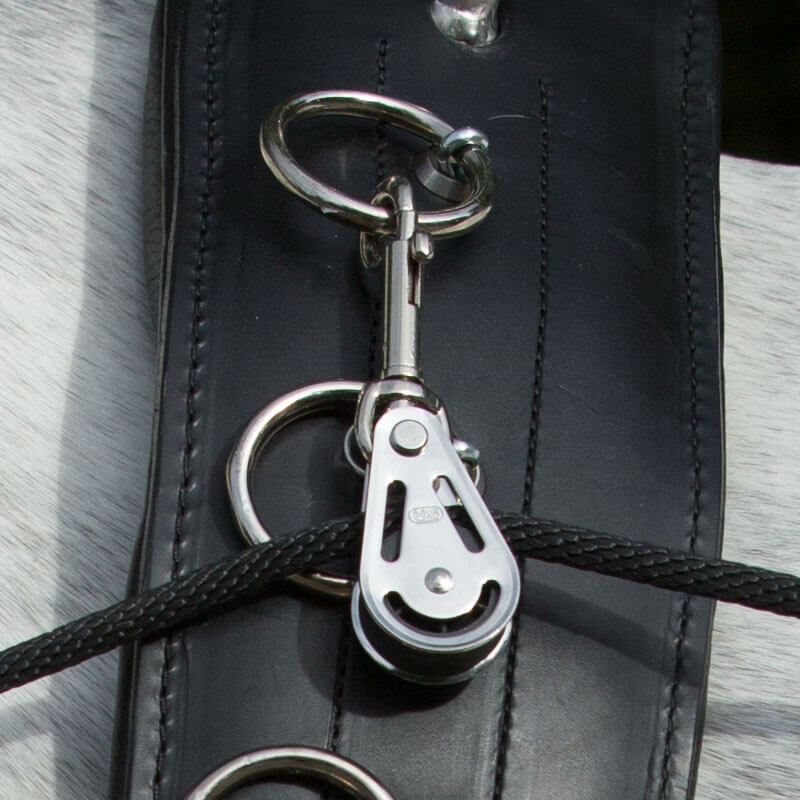 Please join us on ...