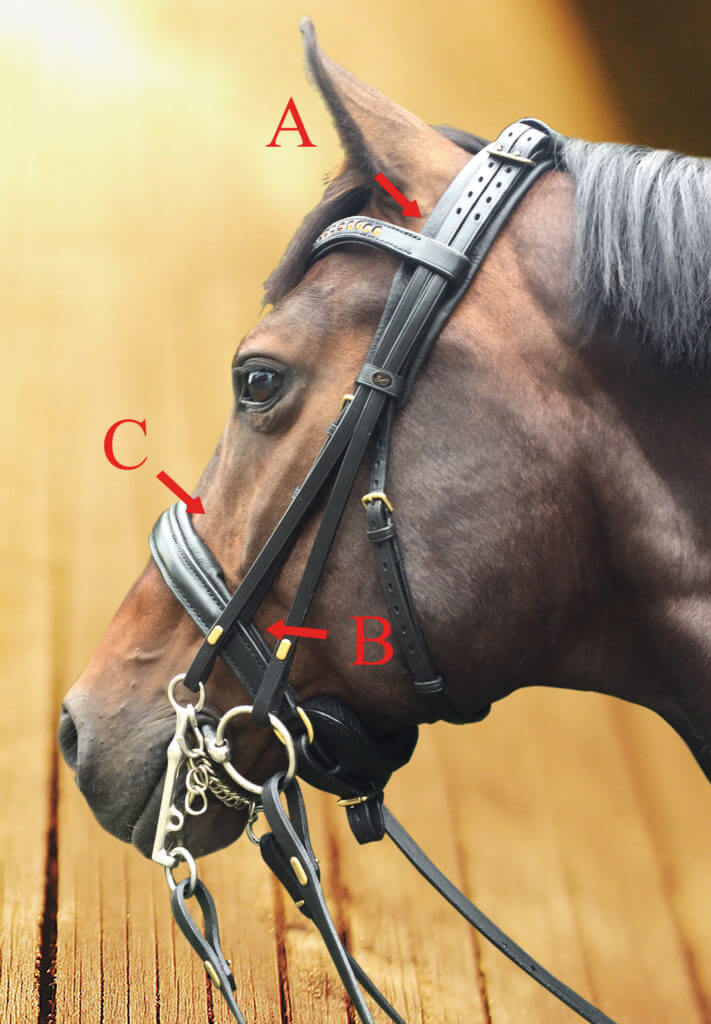 NEW! Aids w

ithout pressure ... The FMS* noseband

Anatomically adapted noseband for bridles and curbs

Nosebands always involve a compromise between the need for exact, finely administered aids, and the horse's well-being. Tightly closed straps exert pressure to the horse's head, resulting in lesions and swelling, especially to the oral mucosa, which may lead to permanent scarring despite good dental care.

A noseband can also exert pressure on nerve exit points on the horse's nose, and the headpiece can press on the base of the ear, leading over time to pressure on the mandibular joint. The result is often bad behaviour or even resistance from the horse..

The Hennig saddlery was once again foreward thinking with and is presenting his new anatomical fitted FMS noseband for which a patent is pending!

Our anatomically adapted FMS * "Free Motion System" noseband has cleverly-designed, reinforced padding which lessens pressure to these sensitive areas.The noseband's padding lifts it up off the horse's nose and cheeks, relieving pressure on the upper row of teeth. Facial nerves, the base of the ear and mandibular joint are also provided sufficient relief through the padding's new design, without sacrificing the bridle's firm fit.
Snaffle and double bridles with this noseband now allow for the possibility of precise, fine application of aids without causing the horse discomfort or injury, even under professional conditions.

Of course, the new FMS noseband is also custom made by the Hennig saddlery.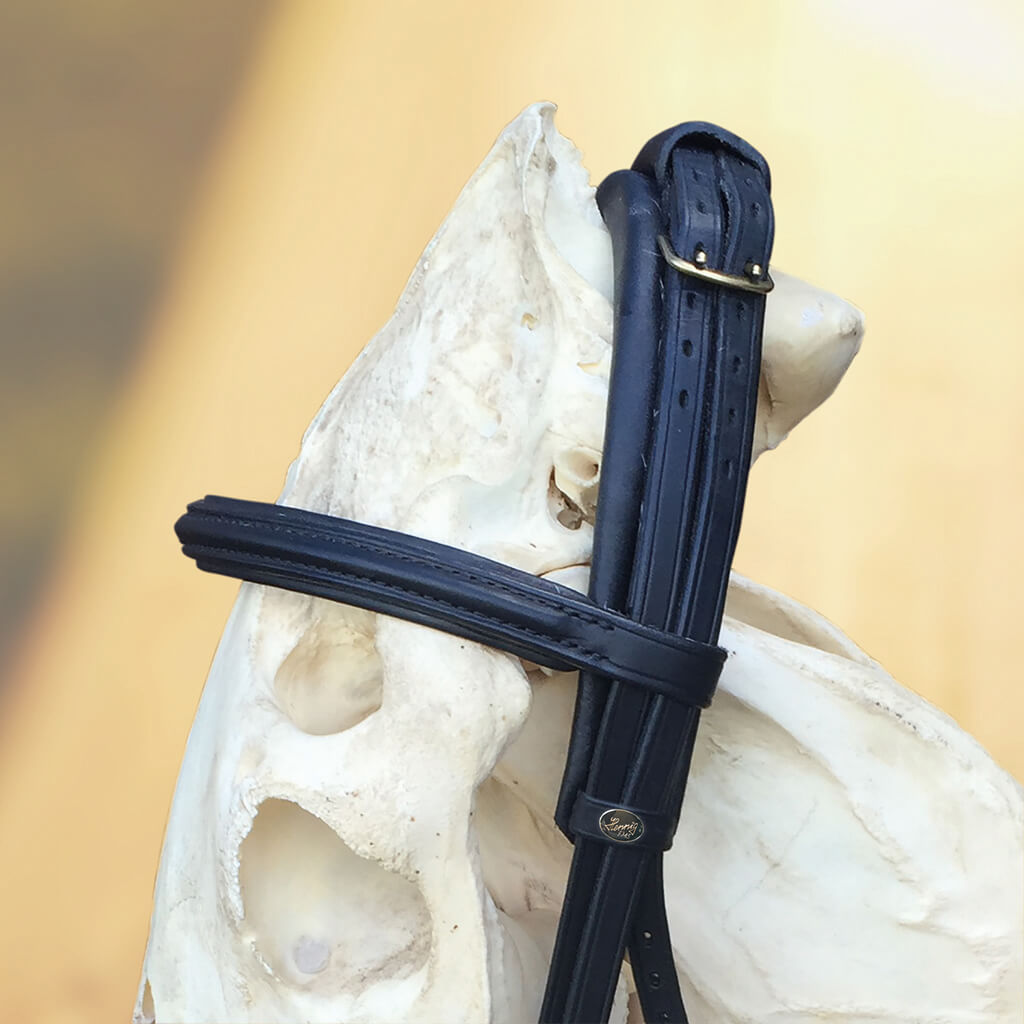 A
The padding under the headpiece is positioned lower, keeping the base of the ear free and providing relief to the mandibular joint.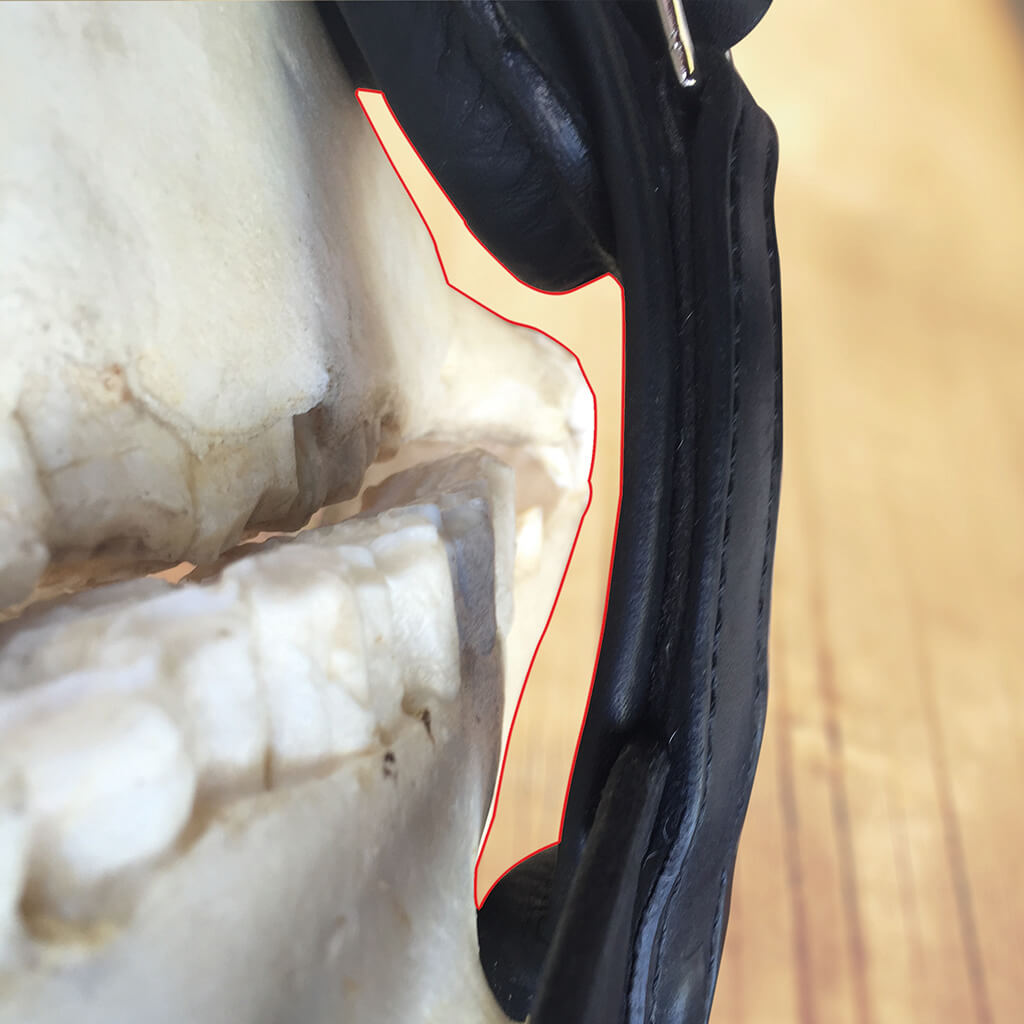 -
B
The padding of noseband has been fitted with elastomer at the area over the teeth, so that no pressure is exerted there.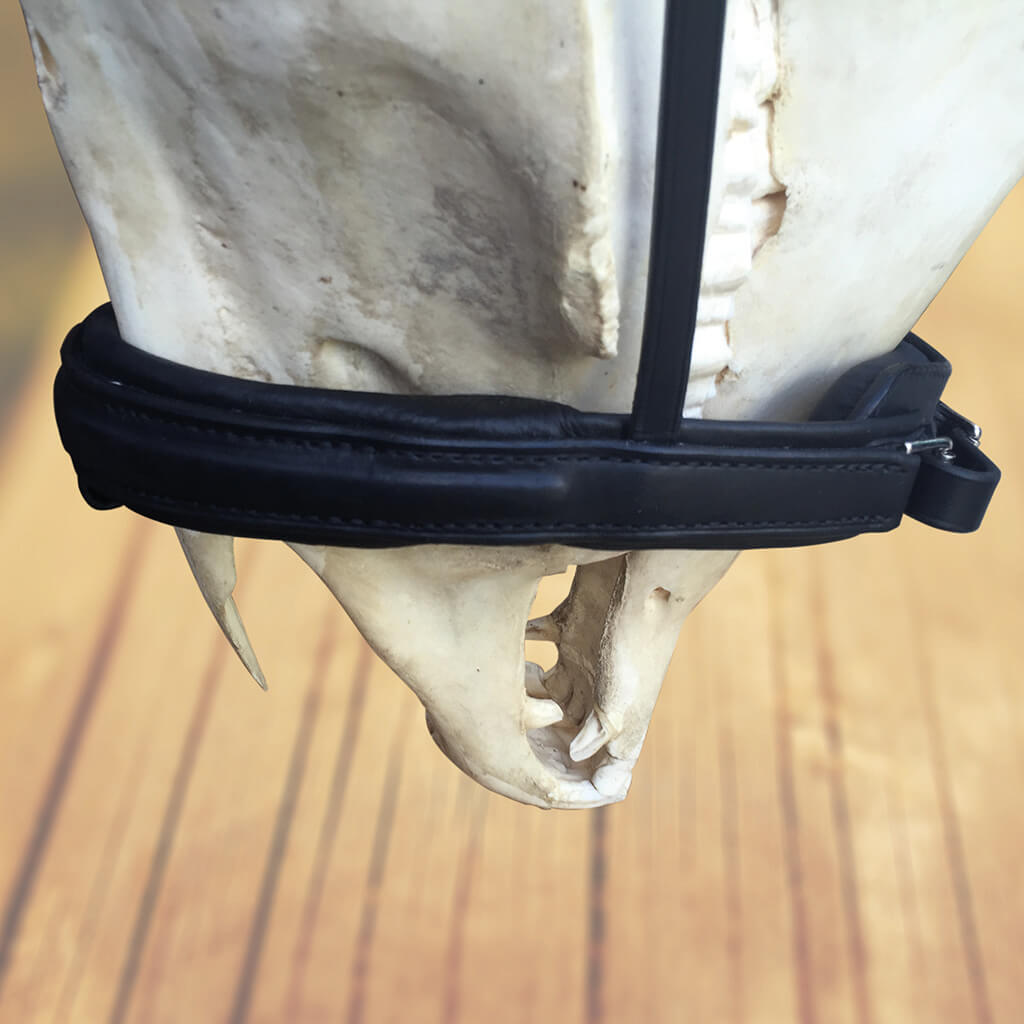 C
The triangular reinforcement in the noseband provides relief from pressure to nerve exit points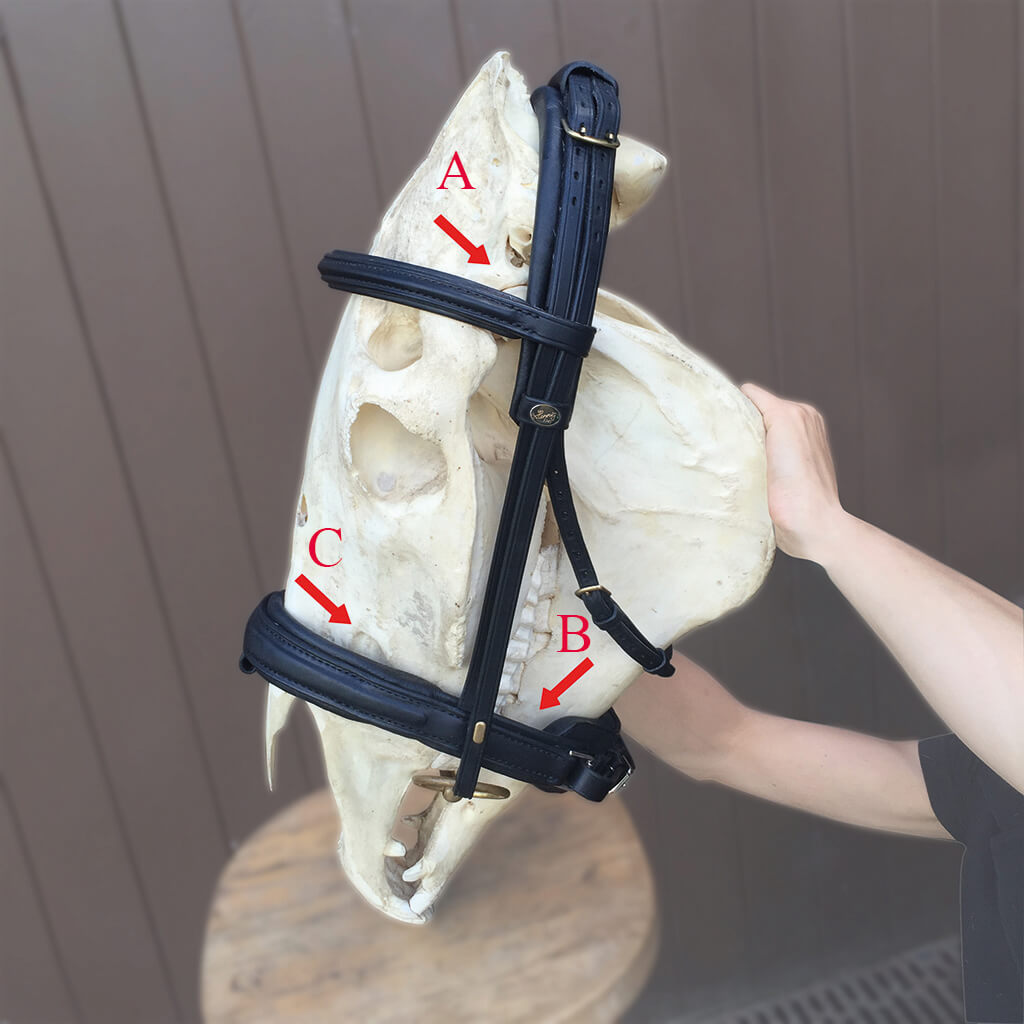 form/english: English_measurement_order_bridles
Please note...
the form must be downloaded to be filled out online!