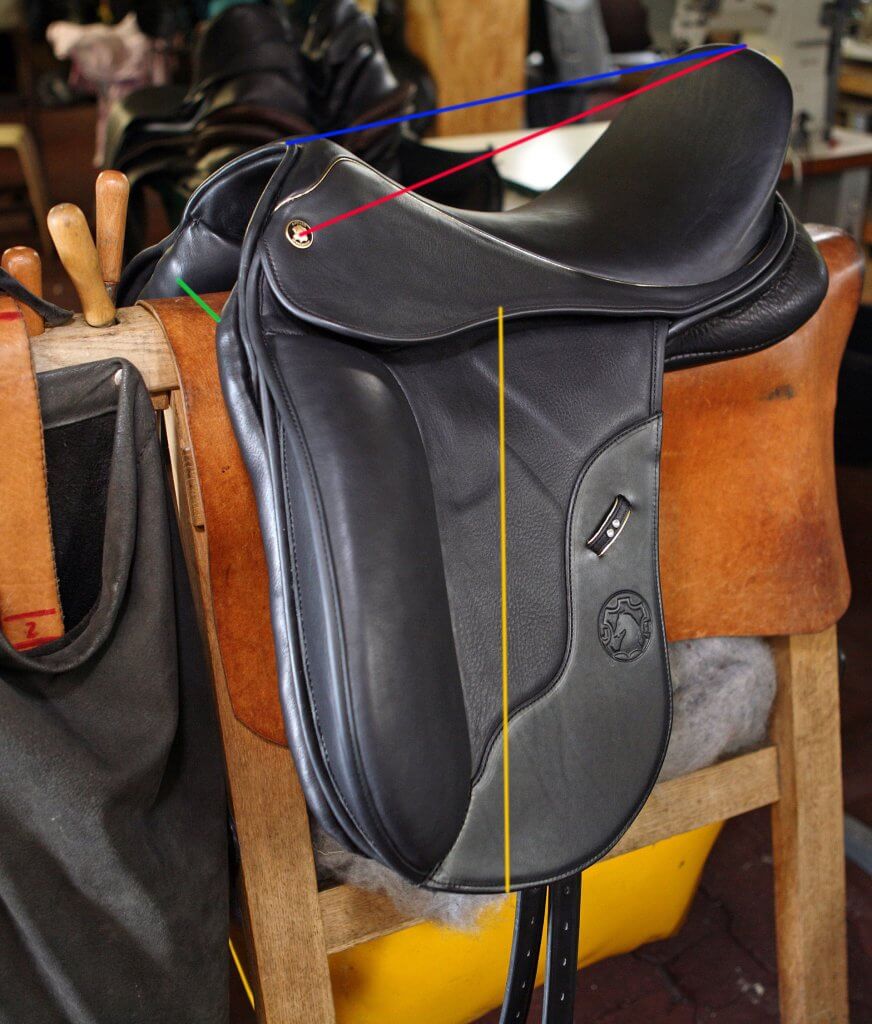 Saddle dimensions
If you are interested in a second hand saddle from our company or you have already bought one, you can find out some information about the saddle on your own in a few steps.
How old is my saddle?
Every saddle from us has a specially made saddle stamp under the saddle flap. There is also a saddle number listed. The stamped saddle number will tell you when this saddle was made.
The seat size is measured as follows:
From the center of the saddle nail, across the saddle to the center of the cantle (8). (gr. Fig. Red line) The unit of measurement for the seat size of our saddles is not given in inches, but in cm. If you use a centimeter scale, you can easily convert the cm measurement into inches online and get the inch measurement of the saddle.
Here is a direct link: https://www.umrechnung-zoll-cm.de
Seat length
The seat length is measured from the middle of the front pommel (1), front edge to the middle of the cantle (8). (gr. Fig. Blue line)
Please understand that we are not allowed to provide any further information about used saddles that have changed owners due to legal data protection reasons (DSGVO)!
We ask for your understanding that we also do not give remote diagnoses to purchase decisions on used saddles.