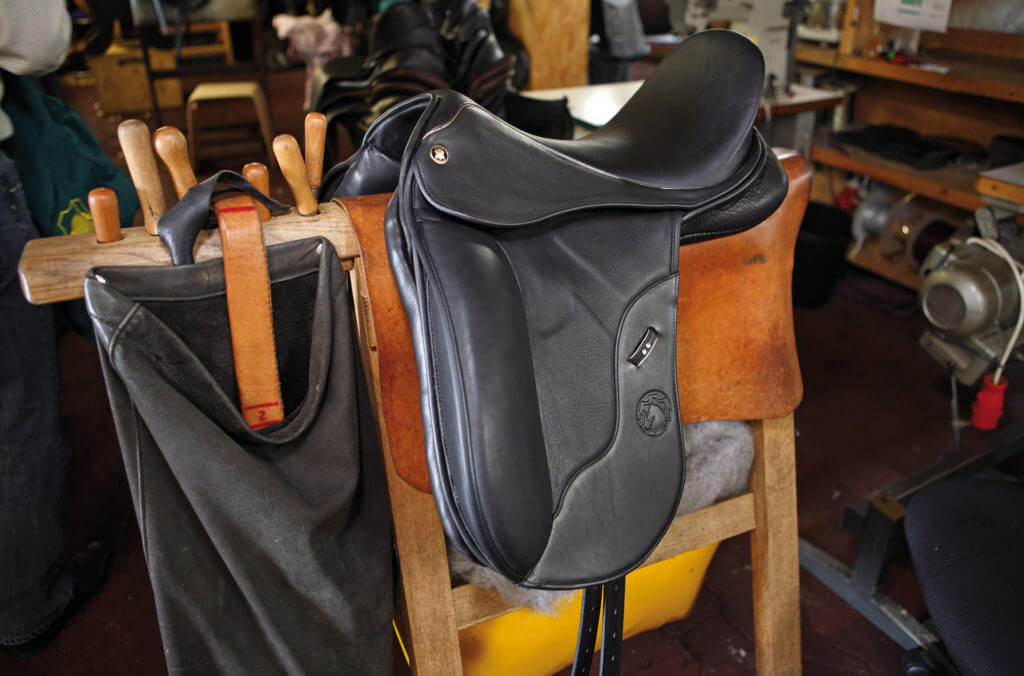 100% handmade
Every step- from development to completion
Since the foundation of the custom made saddlery by Jochen Hennig, the team around him has steadily expanded and currently includes 20 employees.
The team is highly motivated according to the product, everyone works concentrated and carefully hand in hand.
Most of the employees have been qualified in our company for many years. All fully trained journeymen can be deployed at any stage of production and work independently according to production plans. The quality of the instruction is of utmost importance.
We are a training company for the saddler trade and office work (bookkeeping and office clerk), three apprentices each are accompanied intensively until they graduate. School interns are also welcome and can get a comprehensive picture of the saddler trade. Hennig primarily provides education for the own future, so the goal of the training is to take over in our company. All employees are introduced to the areas of production, trade fair stand support and field sales service. This results in a high level of identification with the product.
The Hennig quality standard is higley set to fullfill the wishes of our customers in the utmost priority!

Sie finden uns auch auf ...